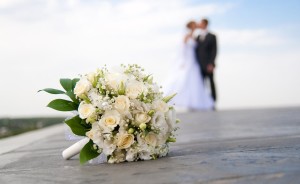 Not sure what you want – but know what you don't?
We can help you! We are an established and experienced wedding Team; We will guarantee that your wedding reception will be exactly how you want it (or even better!).
Every wedding is unique and it's important to make sure that yours is too. We listen to your ideas and ensure that they become the focus of your reception.
These day's traditions are what you make them. If you want to have a formal traditional wedding like dear old Mom and Dad that is very acceptable or if you want to do your own thing that is OK too. You may decide to do a combination of the two. Whichever you decide we will be there with you all the way!
Your wedding is one day. The memory is a lifetime.
"We had an amazing time at our wedding and so much of it would not have been possible without you! Your song selections were outstanding. It was a great night! Thanks so much. We will be recommending you to everyone and anyone in search of an outstanding DJ."
Thanks so much
Brandon and Lisa W.
Durham NC