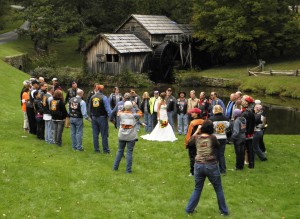 Your special day is special to us too!
Our party team caters specifically to high-end weddings. We understand that your wedding is the most important day of your life. Feel free to look around the website and be sure to contact us if you have any questions or need more information. When nothing but the best will do, give us a call.
Our DJ's
Our DJ's are experienced professionals and have years of professional experience. We understand that each event is unique and being prepared the key to a successful event.
Types of Events
In addition to our expertise for weddings, our experienced DJ's are also available for private parties, corporate events, or any other event that would require music and/or a spokesman. Our main goal is to provide the highest quality of service for a stress-free event that you will remember for a lifetime.
We cater to high end weddings and events that require the best DJ Entertainment available. Our rates are justified by our years of experiences and personalized level of service that we provide to our clients.
Our basic rates are for a standard 4 hour event, and we have several add-on options available. Contact us for a detailed price quote.
For those on a budget, we have budget packages available. Let us know what you Entertainment budget is and we will try to help you meet your music goals.
Book With our wedding team
Book with us in confidence. We know that planning your wedding or event can be stressful and difficult. We are here to simplify the process and provide you with the level of service that will exceed your expectations. We are available via phone and email to assist you with any questions that you may have for us. Celebrate your special events with fun and excitement and let your professional disc jockeys offer you the music that will enhance your special occasion and make it truly unforgettable.
 "The Perfect Wedding takes a lot of planning"